THANKS FOR YOUR INTEREST IN MY SERVICES!
I want to provide you with an exceptional experience whether you are looking for Training Solutions, Content Development, or Speaking.
Learn more about me and what I can offer you and your organization below!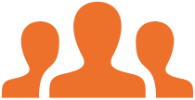 TRAINING SOLUTIONS
I take a very human-centered approach to training and developing your people. My focus is sales training that builds strong relationships between your sales force and your customers.

CONTENT DEVELOPMENT
The content I develop for you is easy to understand with a clear call to action. My focus is sales content development with simple steps your sales force can take to improve their performance.

SPEAKING
My presentations are full of real-life stories with clear concepts that inspire action. My focus is sales presentations that energize your sales force to become their best and take action.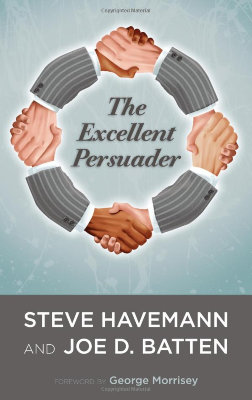 Co-Author of
THE EXCELLENT PERSUADER
My book is designed to reach sales professionals, sales managers, and organizational leaders at every level. Whether entry-level, veteran, or manager, I guide you through the ART of how to become an excellent persuader by utilizing the techniques and specific strategies.
Through the use of sales, human resource development, management, and leadership techniques, I provide the tools to alter the paradigm through which struggling, average, above average, or overeager sales professionals approach their professions. I address the concerns voiced by sales leaders, as well as specific techniques to educate, re-frame, or re-invent individuals' approaches to sales. Purchase it NOW!
WHAT AMAZON REVIEWERS ARE SAYING…
I gave this book a 5-star rating because I believe it is a very helpful tool in succeeding not only in the field of salesmanship but also in life itself. The presentation is seemingly "seamless" between Mr. Havemann and Mr. Batten's writings.
The Excellent Persuader is a great book. Right up there with The Little Red Book of Selling. I'll definitely be looking to share and implement the strategies – will be reading multiple times. The story style of the book makes it a quick and enjoyable read.
This is an amazing book with true insight into the world of persuasion in every field. The story like nature of the information makes it a quick read. Co-Author Joe Batten has written many best sellers.
READY TO IMPROVE YOUR SALES FORCE'S PERFORMANCE?
I have worked with small and medium sized businesses and non-profits with a track record of results!
Get In Touch With Me and let's discuss what is the right solution for your organization.